Chief Steward & Shop Steward Nominees (Terminal 5)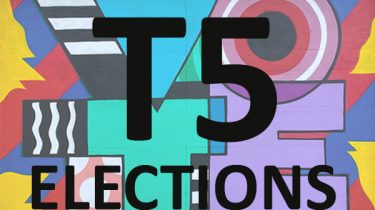 Wednesday May 19, 2021
Dear Brothers & Sisters,
Please be advised that the following candidate names will appear on the election ballots for the Terminal 5 Chief Steward and Terminal 5 Shop Steward Positions. When casting your ballot, your will be required to select the number of candidates that are required per position. (I.e. you must select 2 candidates for the Shop Steward position and 1 candidate for the Chief Steward position).
Election Details:
Date: June 3 2021 Polling Hours will be from 09:00 – 19:00.
Location: YYZ International Airport Viscount Parkade – Level 1
6100 Viscount Road, Mississauga, Ont.
Chief Steward Terminal 5 Nominee's (1 Position)

VALERIY BILYKH
DARCY COOPER
SANJA LASICA
Shop Steward Terminal 5 Nominee's (2 Positions)

VALERIY BILYKH
DARCY COOPER
COLIN HUSBANDS
I would like to take this opportunity to wish all candidates the best of luck in the election.
In Solidarity,
Keith
______________________________________________________________________________
6500 Silver Dart Drive, P.O. Box 189 Toronto AMF, ON L5P 1B1 Tel: 905-673-0596 Fax: 905-673-2566 www.screeners.iamaw.ca