Chief Steward & Shop Steward Nominees (Terminal 3)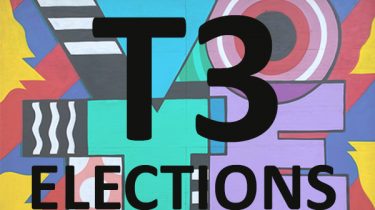 Administrative Office
Chief Steward & Shop Steward Nominees
(Terminal 3)
Wednesday May 19, 2021
Dear Brothers & Sisters,
Please be advised that the following candidate names will appear on the election ballots for the Terminal 3 Chief Steward and Terminal 3 Shop Steward Positions. When casting your ballot, your will be required to select the number of candidates that are required per position. (I.e. you must select 11 candidates for the Shop Steward position and 1 candidate for the Chief Steward position)
Election Details:
Date: June 3 2021 Polling Hours will be from 09:00 – 19:00.
Location: YYZ International Airport Viscount Parkade – Level 1
6100 Viscount Road, Mississauga, Ont.
Chief Steward Terminal 3 Nominee's (1 Position)

BENJAMIN AGYEKUM
MUHAMMAD BUTT
ROBERT CRAIG
MICHAEL HARIRAM
GLENVILLE REMY
SHAHIN SARABI
NOUREDDINE TARRABOU
LOVELEEN TIWANA
Shop Steward Terminal 3 Nominee's (11 Positions)

BENJAMIN AGYEKUM
URSILLA ALLY
CATERINA BARONE
MUHAMMAD BUTT
JAGDISH BUTTAR
PATRICE CALLAM
BALBIR CHANDPURI
MANDEEP CHOHAN
BINU JANARDANAN
SARDAR KABIR
SUREKHA KARWAL
REZWANA MANDARINO
JASMIN MASSEY
DEBORAH MORRIS
GBENGA OLUWAMUYIDE
KANWAR PADDA
RAJINDER PENTLIA
PAUL PERCIVAL
YOSEF PERLMAN
MERITA PETRE
SHAHIN SARABI
NEERAJ SHARMA
SULAIMAN SIDKY
LOVELEEN TIWANA
NOUREDDINE TARRABOU
JASVINDER (JAS) VIRDI
I would like to take this opportunity to wish all candidates the best of luck in the election.
In Solidarity,
Keith