Chief Steward & Shop Steward Nominees (Terminal 1)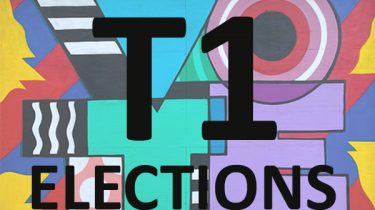 Wednesday May 19, 2021
Dear Brothers & Sisters,
Please be advised that the following candidate names will appear on the election ballots for the Terminal 1 Chief Steward and Terminal 1 Shop Steward Positions. When casting your ballot, your will be required to select the number of candidates that are required per position. (I.e. you must select 13 candidates for the Shop Steward position and 1 candidate for the Chief Steward position)
Election Details:
Date: June 3 2021      Polling Hours will be from 09:00 – 19:00.
Location:  YYZ International Airport Viscount Parkade – Level 1
6100 Viscount Road, Mississauga, Ont.
Chief Steward Terminal 1 Nominee's (1 Position)
VALERIA POBLETE
SAULO CAMPOS
VIMALANATHAN
PARAMANATHAN
YAMA TOKI
Shop Steward Terminal 1 Nominee's (13 Positions)
NAYEL ABDULAHI
AYAN ABDULLE
BOUCHRA AMACHI
IBRAHIM ATALLAH
MICHAEL BRISCOE
NOE CEDRO
MARCIA CHRISTOPHER
ELIA D'ALESSANDRO
EDDIE DE BARTOLO
HARJINDER DHAMNAIT
KASSEM EL-KHATIB
GUENADI ELENKOV
MARCO ESKI
YAHYA FAGHIRI
SANDRO FILICE
LINDA GORIAL
YASEMIN GUIDO
HENRY GUZMAN
RICARDO HAMILTON
DAVID HOLDEN
IGOR KLEIMAN
HASSAN JAMA
OMAR JAMA
BASSAM KANAAN
MANPREET KAUR
SIMON KENDALO
ALENA LUKAVICA
UMBERTO MASTROIANNI
YANIQUE MCINNIS
JESSICA-SABINA MOSQUERA
FAHMI NASIR
LISSA NEVINS
MANDEEP RAI
ADAM SHEWAIKEH
GURMEJ SINGH
MARION STEVENS
PARAMJIT KAUR
SWARN HITESH
VYAS VERONICA
ZAVALA PINAL
I would like to take this opportunity to wish all candidates the best of luck in the election.
In Solidarity,
Keith