NOTICE
COLLECTIVE BARGAINING AGREEMENT
APRIL 19, 2022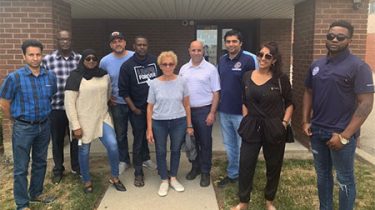 Dear Sisters and Brothers,

Your Negotiations Committee had tried on multiple occasions to meet with the Company to do a final review and sign the
agreement. Unfortunately, a dispute arose, and the Company refused to sign the agreement.

After months of delay back and forth, the signing of the CBA was brought back to Arbitrator Keller for final determination. On March 14, 2022, the Company was ordered to sign the CBA.

With that said, your Collective Agreement will be printed and distributed very soon; in the meantime, an electronic copy of the
CBA will be posted on www.screeners.iamaw.ca website.

On behalf of the Negotiations Committee, I want to thank every one of you for your patience and support.

Please be reminded that following the SOP is a safeguard for all Screeners.

STAY STRONG WITH FIGHTING MACHINISTS!
In Solidarity,
Tayeb Lharti
General Chairperson
Central Region